Honda Express Services - Tire Replacement in Houston, TX
Car Tire Replacement in Houston, TX
Tires play a vital role in accelerating and stopping a vehicle. With tires being the only point of contact that a car has with the road, it's important to ensure that your tires receive the appropriate maintenance and vehicle tire replacement service it needs regularly. Although there are proper techniques you can follow to increase the lifespan of your tires, they will eventually wear out and need replacement.
Schedule Service
Here are five examples of why you should get your car tire changed.
Tire Safety Near Houston, TX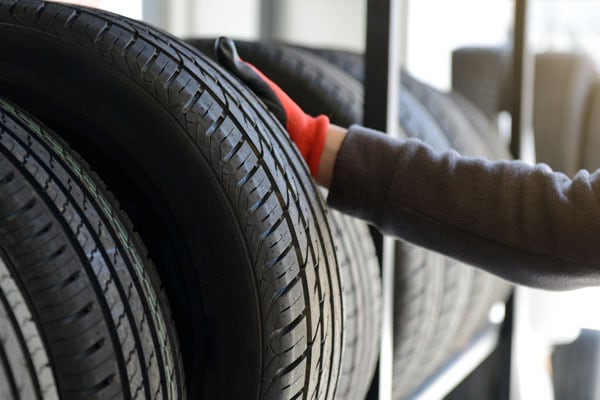 Your safety on the road in Houston should be of the utmost importance. That's why we recommend replacing your tires as soon as you feel there are issues with them. With a new tire replacement service, you'll have more control over your vehicle no matter the terrain thanks to the added traction that new tires give.
Save On Tire Cost Greater Spring, TX
Replacing the tires of your vehicle at the right time can help save money down the road. Leaving your car with old tires can cause accumulating damage to your vehicle that can be costly in the future. Old tires are also prone to causing accidents on the road whether those tires are bald, or worn in different places. For instance, it's significantly less costly to get a Honda Accord tire replacement right now than to spend a fortune for causing an accident on the road.
Better Driving Experience The Woodlands, TX
Another important benefit of getting the services of your local Honda Dealership Service Center is that you can improve your driving experience dramatically. Replacing old and worn tires means that your car will cruise almost at the same level as it was when you first bought it. Buying new tires also means less road noise and will make you feel safer when you use your car for your daily transportation needs.
Save Time On Tire Replacement in Cypress, TX
Besides the benefits mentioned above, you can also save time when you purchase new tires from John Eagle Honda of Houston because you get to avoid any inconveniences caused by problematic tires.
Getting your tires inspected and replaced by Honda Trained technicians will ensure you can get back on the road as soon as possible. If you're unsure whether or not your tires need to be replaced, then it's best to bring your vehicle to a Honda Certified Expert at John Eagle Honda of Houston.

Visit Your Honda Tire Shop In Houston, TX Today!
Schedule Service
John Eagle Honda of Houston has experienced Honda mechanics who will check your tires for you and provide recommendations on the best course of action moving forward.